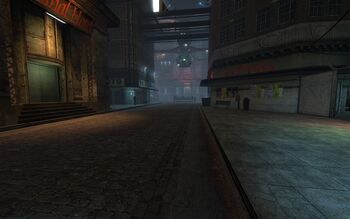 Industrial is a district in Evo City and the home to Nathan Johnson and Thomas Wilson. This place acts as one of the targets of the Clandestine Company in their bid of domination.
It is located "several miles" from City 17.
Trivia
The map used for Industrial is also called "Industrial" which is based off the Half-Life 2 Beta City 17.
Ad blocker interference detected!
Wikia is a free-to-use site that makes money from advertising. We have a modified experience for viewers using ad blockers

Wikia is not accessible if you've made further modifications. Remove the custom ad blocker rule(s) and the page will load as expected.