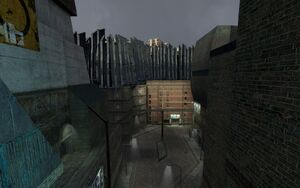 City 18 is a former Combine ruled city, situated in-between City 17 and City 19. It has featured in City 17 Street several times and became a primary setting for the shortlived spin-off City 18 Street.
Behind the Scenes
The map rp_c18 is used for some filming, mainly due to the title. The Half-Life 2 beta map Terminal was also used for City 18 Street.
Ad blocker interference detected!
Wikia is a free-to-use site that makes money from advertising. We have a modified experience for viewers using ad blockers

Wikia is not accessible if you've made further modifications. Remove the custom ad blocker rule(s) and the page will load as expected.